RUSSELL LINER LEVER
Remove crew from hazardous fall zones with fast and safe removal of stuck worn liners and rubber backing remnants from the mill shell.
Contact an agent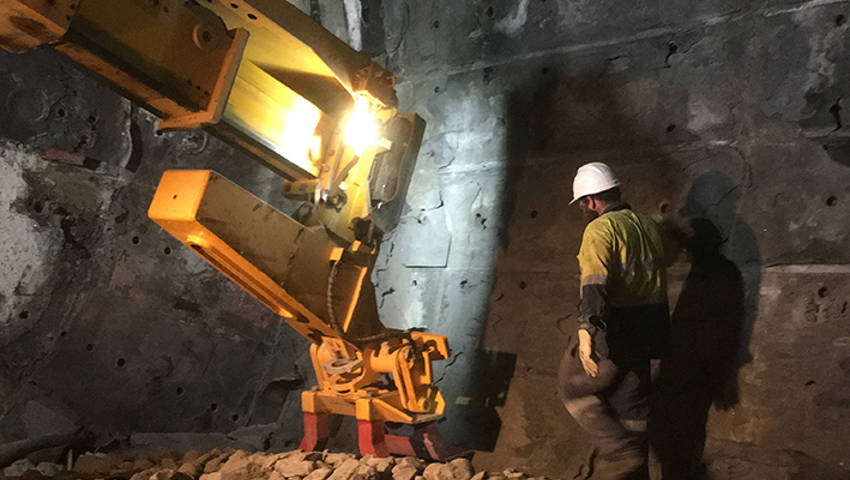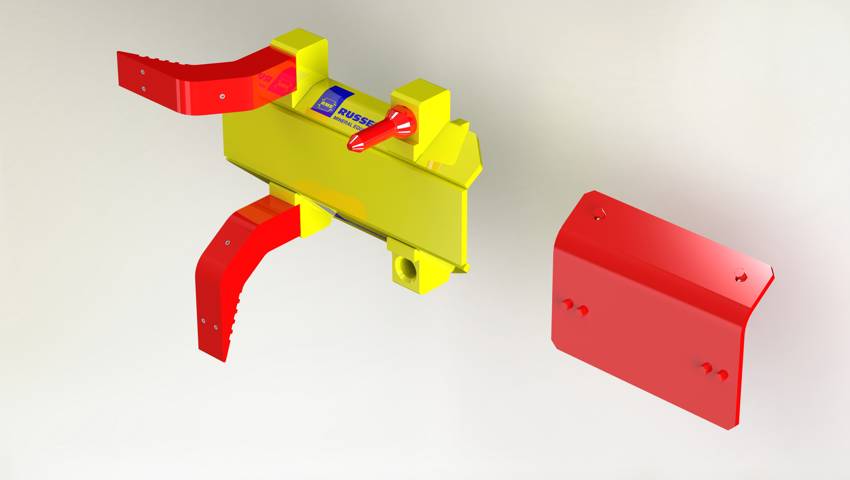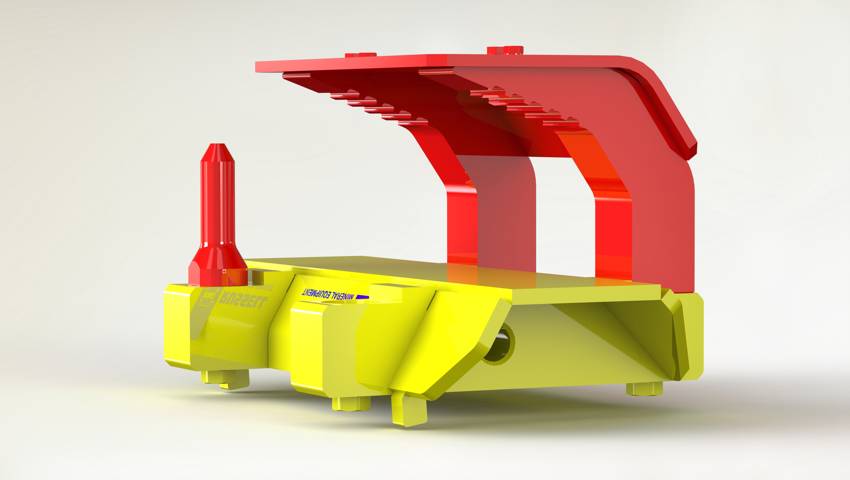 The RUSSELL Liner Lever™ securely attaches to the RUSSELL Mill Relining Machine (MRM) grapple to improve overall equipment effectiveness and crew safety during the high risk 'knock-in/mucking out' process.  
This configurable RUSSELL MRM accessory combines the practical power of multiple point tools – pry bar levers, pickers and scrapers – into a highly versatile integrated unit. The RUSSELL Liner Lever makes it faster and easier to remove worn liners, assists the reduction in mill downtime and protects the RUSSELL MRM grapple from unnecessary damage.
BENEFITS
Safely removes crews from the dangerous fall zone during worn liner removal.
Faster and easier removal of worn liners and rubber backing remnants.
Avoids risk of machine damage due to common reline practices that exceed the machines operating parameters.
Engineered-to-order to suit each unique RUSSELL MRM and mill environment.
Custom manufactured for strength, toughness, impact resistance and durability.
Speeds up manual processes for faster relines reduced downtime and increased mill availability.
ADDITIONAL INFORMATION
Highly-versatile tool which enables the RUSSELL MRM grapple head to manipulate, pin into and pick up
Triple functionality with multiple crow or pry bars, pickers and scraper plates for worn liner removal tasks and applications
Ultimate flexibility to configure the unit before attaching it to the RUSSELL MRM
Improves equipment capabilities and extends life of primary RUSSELL MRM asset
Custom manufactured to meet RUSSELL MRM technical specifications
Pairs seamlessly with the grapple on RME's flagship RUSSELL MRMs
Delivers the same range and degrees of motion being closely- coupled to the hydraulic grapple
Expertly handles high-impact and heavyweight loads without damage to the grapple
Provides a practical alternative to incorrect use of the RUSSELL MRM grapple and minimises repair costs

Excels in a wide range of mill applications and high wear relines of small, medium and large SAG mills by offering quantifiable time-saving gains to Customers
Combines a powerful rapid fire rate with intelligent, cutting-edge technology for consistently fast, reliable, safe relines
RME stands ready to guide Customers through the THUNDERBOLT selection process for their mill requirements
RME is the world's leading Original Equipment Manufacturer (OEM) of mill relining systems.
RUSSELL MRMs engineered, manufactured and delivered.
THUNDERBOLT Recoiless Hammers sold.
Mine sites served by RME equipment & services.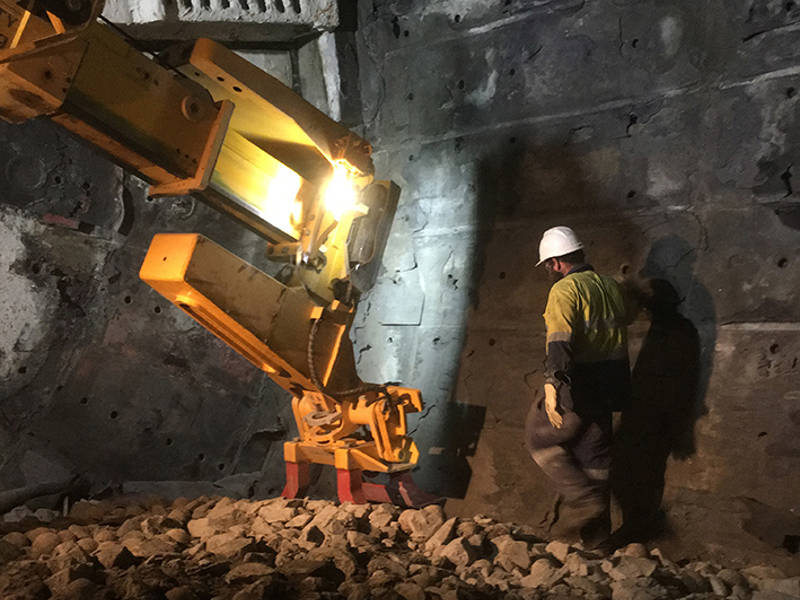 SS&O Sales Team
Lucinda Talbot
Regional Sales Manager APAC/EMERU Glenn Evans
Service Account Manager - APAC Matthew B. Thompson
Service Account Manager - APAC Leo Yu
Technical Service Account Manager - APAC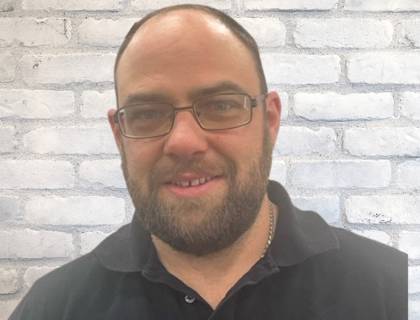 Gary Medill
Service Account Manager - APAC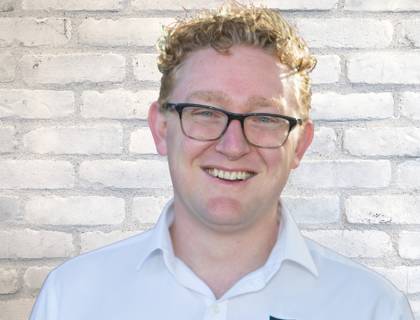 Owen Flemming
President – RME North America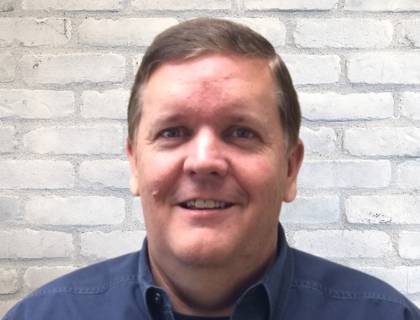 Denny Wisely
Vice President Sales & Business Development - North America Samuel Mossaad
Service Account Manager - Canada Lyle Hobbs
Site Account Manager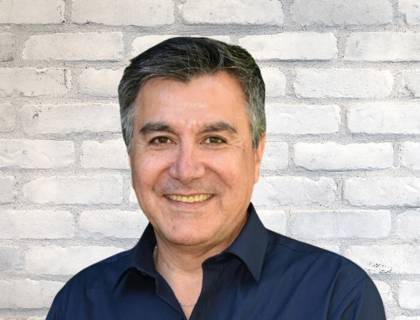 Manuel Galvez
Regional General Manager - South America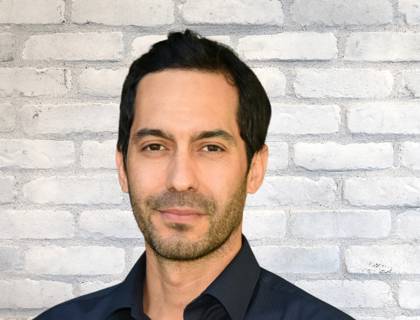 Ivan Donoso Kacic
Regional Sales Manager, South America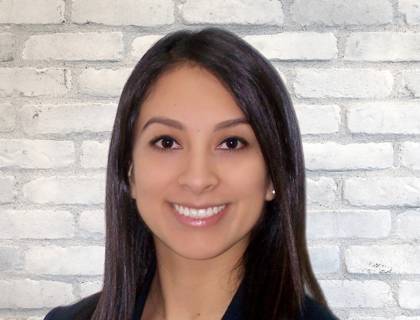 Vania Chavez
Service Account Manager - South America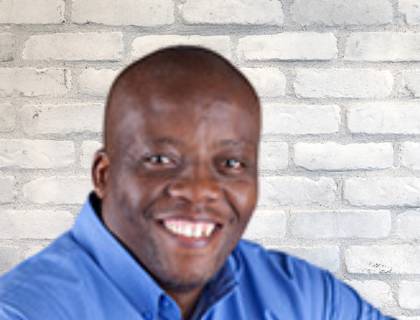 Kabelo Mogobye
Operations Manager (Africa)