THUNDERBOLT 250
Lighter in weight but not in impact, the portable, pneumatic THUNDERBOLT 250 Recoilless Hammer helps small mills and field service crews to increase productivity and safety.
Contact an agent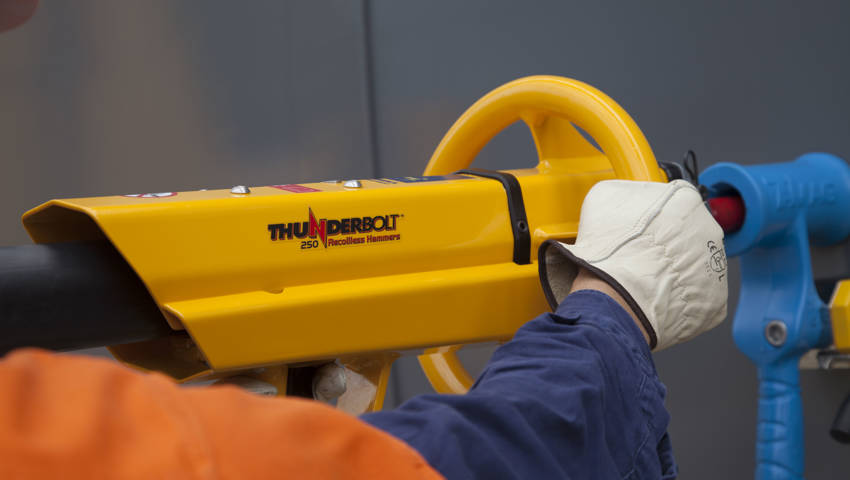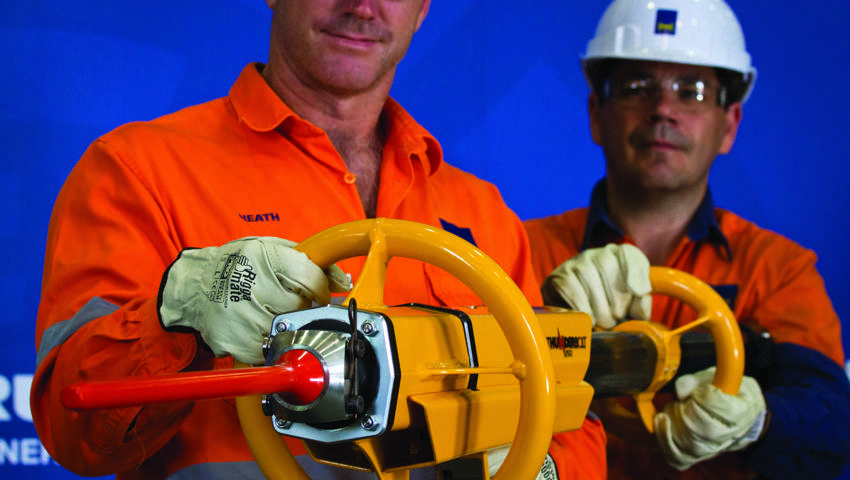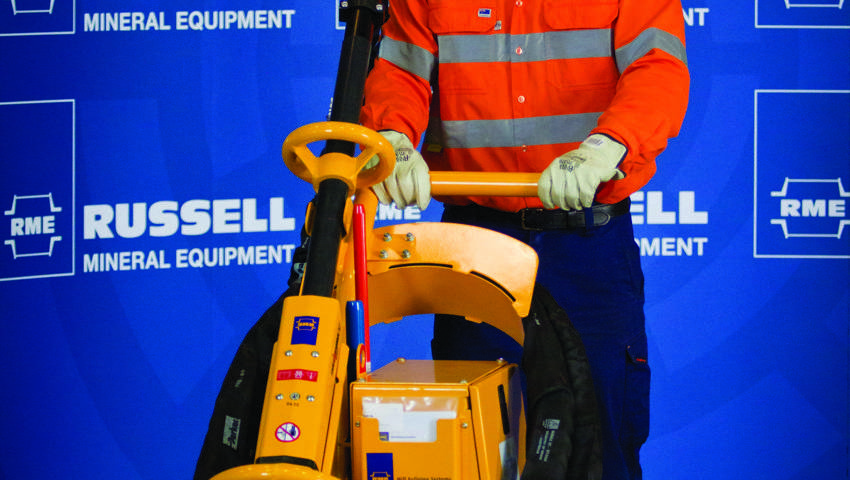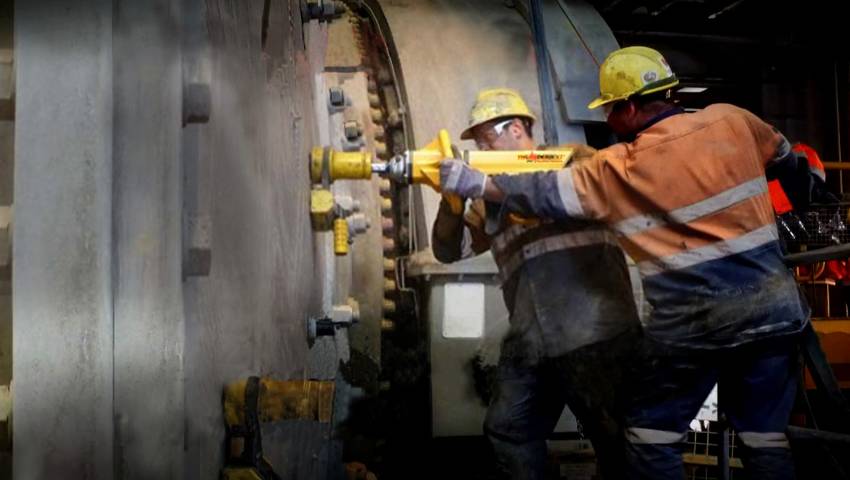 The THUNDERBOLT 250 combines RME quality, reliability, safety and productivity with the advantage of ease-of-use and handheld mobility. Weighing in at just 22kg while delivering a precise 250 joules of impact 60 times a minute, the THUNDERBOLT 250 eliminates inaccurate sledge hammer swings and risk of operator injury.
Benefits
Portable, easy to handle, operational in minutes
Safe pneumatic power for hazardous environments
Industry-leading robustness and reliability
Low maintenance needs and total lifecycle costs
Eliminates repetitive, high-risk, unsafe manual tasks
Improves reline productivity for higher mill availability
ADDITIONAL INFORMATION
Pneumatic-powered, portable, plug-n-go solution
Delivers a consistently-controlled 250 joules of force 60 times a minute
At 22kg it can be operated by two reline crew without need for suspension
Ergonomically superior design for easy handling over extended periods of use
Mobile trolley and whole-of-unit lifting lugs for easy transport by crew or crane
Built-in safety mechanisms to prevent accidental discharge
Air regulator ensures optimal, predictable hammer firing performance
Hammer centre-of-gravity lifting location for optional suspension from a spring balancer
Time-proven precision engineering and parts manufacturing ensure low wear and tear and extended service life
Mechanically-integrated components – hammer, trolley, hose set, moils – for space-efficient, secure storage between relines

Ideal for smaller-capacity mills or lighter weight liners, particularly those still serviced by unsafe manual sledge hammers
Suitable for sites with limited suspension options or areas where electrical tools are a potential hazard
A portable, high-performing liner bolt removal companion for field service crews
RME stands ready to guide Customers through the THUNDERBOLT selection process for their mill requirements
RME is the world's leading Original Equipment Manufacturer (OEM) of mill relining systems.
RUSSELL MRMs engineered, manufactured and delivered.
THUNDERBOLT Recoiless Hammers sold.
Mine sites served by RME equipment & services.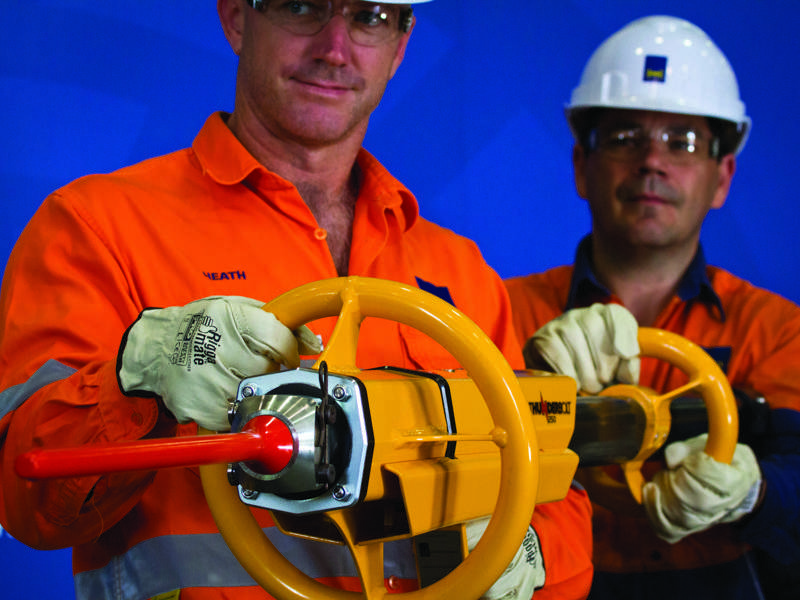 Compare THUNDERBOLT Recoilless Hammers
THUNDERBOLT MODEL

MAGNUM 2000

MAGNUM 1000

1500 SP

750 SP

500

250

POWER

Hydraulic

Hydraulic

Hydraulic

Hydraulic

Pneumatic

Pneumatic

STRIKE FORCE (J)

2000 MM

1500 SM

1000 MM

750 SM

1500

750

500

250

Service Interval 

100,000 Blows

 or 2-years

100,000 Blows

 or 2-years

40,000 Blows

or Annually

40,000 Blows

or Annually

40,000 Blows

or Annually

Annually

Strike Rate (BPM)

70 – Standard Mode

80 – MAGNUM Mode

140 – Standard Mode

160 – MAGNUM Mode

60 – Standard Mode

90 – Standard Mode

60 – Standard Mode

60 – Standard Mode