THUNDERBOLT TWIN TUBE MONORAIL
An excellent choice for THUNDERBOLT Recoilless Hammer suspension where floor space is limited and larger mills need to be relined.
Contact an agent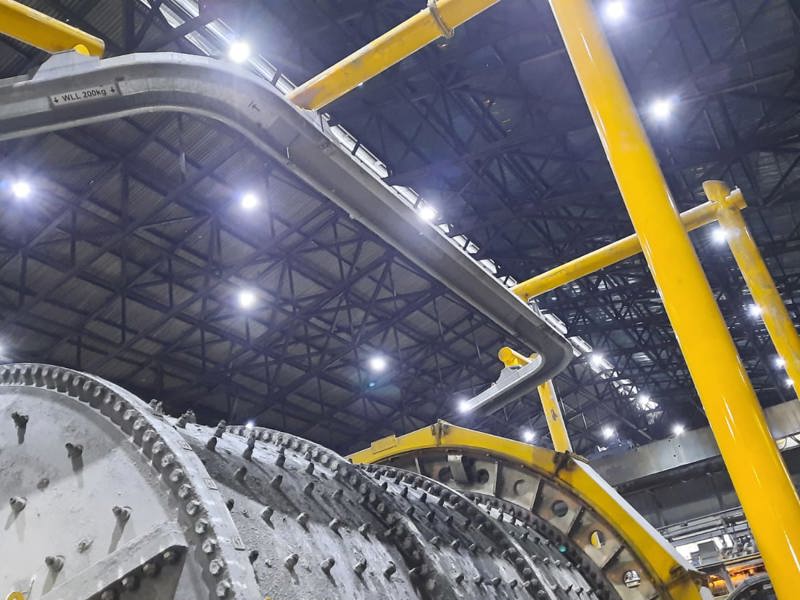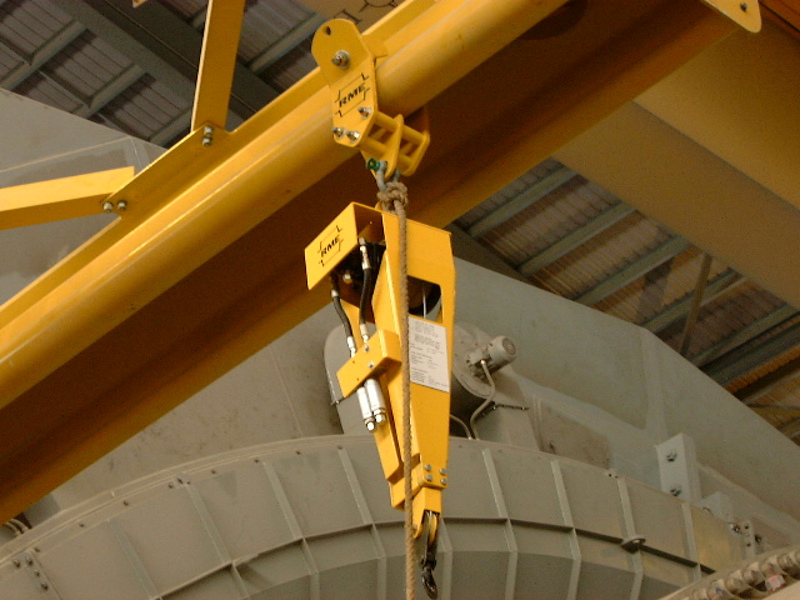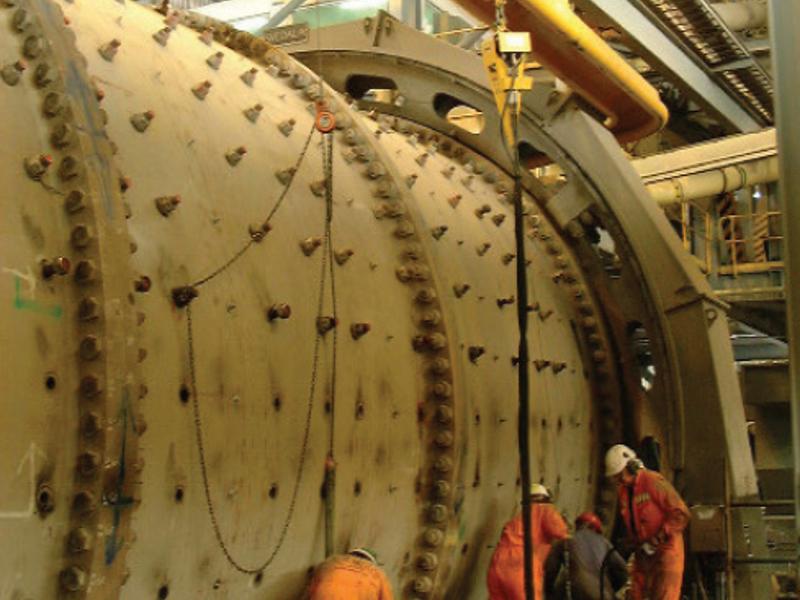 The THUNDERBOLT Twin Tube Monorail is an excellent choice for THUNDERBOLT Recoilless Hydraulic Hammer suspension where adequate floor space is not available and larger mills are to be relined.
Unlike the conventional "I" beam style monorail, the twin-tube design ensures trouble-free operation for long periods even in extremely dusty environments. When used together with the THUNDERBOLT Twin-Tube Monorail Winch, crews will have raise and lower functionality at their fingertips. When used with the THUNDERBOLT Pneumatic Monorail Winch, the raise lower function is controlled by a separate pendant.
THUNDERBOLT Twin Tube Monorail system is custom-engineered to exacting standards to suit your specific mill requirements.
Benefits
Accessibility – Well-suited to large mills with poor access
Reliable – Tubular design means reliable performance and reduced maintenance
Compatibility – With different THUNDERBOLT Hammers and THUNDERBOLT Power Packs
Control – Direct winch control can be done from the THUNDERBOLT Recoilless Hammer
Versatile – Supports the suspension of other site tools such as a pneumatic wrench for improved safety and productivity
Contoured – Allows the trolleys to 'roll' with the arc of hammer sweep as the bolt is knocked in
ADDITIONAL INFORMATION
Due to the tubular rail design, dust cannot settle on the curved surface where the uniquely-designed monorail trolley wheels run
The larger 150mm tube is used for hammer suspension using 600kg capacity trolleys
The slightly smaller 80mm tube is used for other relining tool suspension using 250kg capacity trolleys
Beneficial for THUNDERBOLT Recoilless Hammer suspensions where liner bolts are short, such as along the shell of larger SAG and Ball Mills and the ends of Ball Mills
Hydraulic winch is powered from the THUNDERBOLT Hydraulic Power Pack
Custom-engineered according to the appropriate monorail offset to the mill shell and the appropriate monorail height.
Easy site installation utilising RME or local maintenance resources

The THUNDERBOLT Twin Tube Monorail is for overhead suspension of THUNDERBOLT Recoilless Hammers during the knock-in phase of concentrator mill relining
The THUNDERBOLT Twin Tube Monorail Suspend other tools including pneumatic wrenches
RME is the world's leading Original Equipment Manufacturer (OEM) of mill relining systems.
RUSSELL MRMs engineered, manufactured and delivered.
THUNDERBOLT Recoiless Hammers sold.
Mine sites served by RME equipment & services.